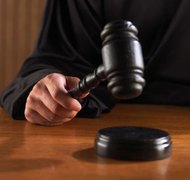 Name changes are common with divorce, and Arizona divorce decrees can include an order changing either spouse's name back to her former last name. However, spouses can change their names before divorce as well. Arizona law allows adults to ask the state's courts to change their names regardless of their marriage situation.
Name Change Process
To change your name in Arizona, you must petition your local court, asking for the change. Your petition must include the reason you're asking for the change, along with your current name and proposed new name. A judge reviews your application and can issue an order changing your name as requested. The judge can also include an order to re-issue your birth certificate under your new name if that is something you require.
After Your Name Change
Typically, the judge's order is enough proof for you to change your name on bank accounts, Social Security card, and other legal documents. You may be required to provide a copy of the order as proof that your name was changed. A name change does not alter your property rights or any obligations you had before your name was changed. For example, if you owed a debt prior to having your name changed, you're still on the hook to pay it even though it's in your previous name.
Photo Credits
Brand X Pictures/Stockbyte/Getty Images