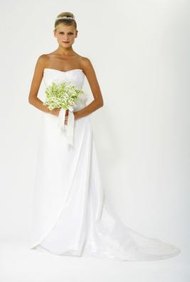 Colorado state law is based on English common law, which allows anyone to change his name without legal process. Colorado has modified this legal principle; in many cases, a court order is required to change your name. If you change your last name to your spouse's last name because of marriage, you avoid the need for a court order. You will have to comply with the requirements of various issuing authorities to replace your identity documents with new versions that reflect your new last name.
Step 1
Contact the Colorado State Vital Records Office to obtain certified copies of your marriage certificate. The fee is $17 for the first copy and $10 each for additional copy at the time of publication. You will need one copy for each identity document you want to change.
Step 2
Download Form SS-5 from the website of the Social Security Administration, fill it out and sign it. Bring it to the local office of the Social Security Administration along with your marriage certificate and a government-issued photo ID such as a drivers license, a non-drivers ID card or a passport. The Social Security Administration will amend your records and issue you a new Social Security card. There is no filing fee, and your Social Security Number will not change.
Step 3
Go to the local office of the Colorado Division of Motor Vehicles with your driver's license or non-driver's ID and a copy of your marriage certificate. The DMV will issue you a new license or ID card for a fee of $21 as of 2011.
Step 4
Visit your local bank. Present your new drivers' license or non-driver's ID and your marriage certificate to change the name on your bank account and have new checks issued.
Step 5
Complete Form DS-5504 online to replace your passport. This form can be found on the U.S. State Department website. Mail it together with your current passport, a passport-style photo and a copy of your marriage certificate to the address listed on the form. There is no filing fee. If your passport was issued more than one year ago, you must use Form DS-82 instead of Form DS-5504.
Things Needed
Government-issued photo ID
Tips & Warnings
Make sure your marriage certificate identifies you by your new name. If it doesn't, have your marriage certificate amended by filing Colorado's "Form to Correct a Colorado Marriage or Dissolution Verification."
Photo Credits
Goodshoot/Goodshoot/Getty Images