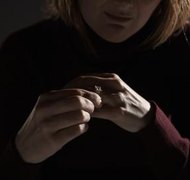 Every state has its own laws and procedures applicable to divorce proceedings. Depending on the circumstances of your case, you may find that Colorado's rules are more favorable than most. However, you cannot file for divorce in Colorado without first establishing some connection with the state. This connection is known as the residency requirement.
Colorado's Residency Requirement
To be eligible to file for divorce in Colorado, you or your spouse must have lived in the state for the previous 90 days leading up to filing. Unlike some states, the law does not take into consideration where you were married or where the circumstances that led to the divorce occurred. It also is important to note that the court is concerned only with the 90-day period immediately prior to filing, so the fact that you lived in the state sometime in the past would not be taken into consideration.
Photo Credits
Thomas Northcut/Photodisc/Getty Images