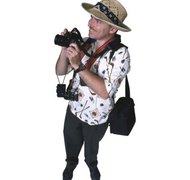 Copyright protection is secured automatically upon the creation of a work. However, registering with the U.S. Copyright Office ensures the owner of the copyright can sue for infringement as well as receive damages and attorney's fees. The general public can search for copyrighted materials using tools made available by the U.S. Copyright Office.
For Copyrighted Material Registered Prior to January 1, 1978
Step 1
Navigate to the U.S. Copyright Office: Public Catalog website.
Step 2
Click "Set Search Limits" and select "Item Type." For example, if you are searching for a copyrighted song, you can select "Sound Recordings." You can select more than one item type. You can also type in a date range to limit your search if you know the approximate date in which the copyrighted material was registered with the U.S. Copyright Office.
Step 3
Click "Set Search Limits."
Step 4
Select a search method (Name, keyword, registration number, etc.) from the "Search by" box and type the relevant information into the "Search for" box.
Step 5
Click "Begin Search." A list of copyrighted materials matching the search criteria appears. You can click on each item to get more information, including the description, copyright claimant and registration date.
For Copyrighted Material Registered After January 1, 1978
Step 1
Visit your local library and search the Catalog of Copyright Entries. The manual contains material registered between 1891 and 1978. However, the manual is not conclusive. If you cannot locate the copyright materials you are looking for, continue to the next step.
Step 2
Navigate to the U.S. Copyright Office: Search Request Estimate website.
Step 3
Fill out the Search Request Estimate form and click "Submit." A U.S. Copyright Office staff member will receive your request and conduct a search. Staff members are paid by the hour; thus, you should include as much identifying information in the form as possible.
Tips & Warnings
Online legal document preparation and filing services can help you find copyrighted materials.

For hard-to-identify materials, such as online images, the assistance of a U.S. Copyright staff member may be necessary, even if the image was registered after January 1, 1978.

Because copyright protection is automatic upon the creation of a work, it is advisable to assume the material is copyrighted, even if not registered.

Just because you cannot find an item using the aforementioned methods does not mean the item is not protected by copyright. For example, a particular item may have been registered as part of a larger work.

Moreover, a work that is unregistered enjoys limited copyright protection the moment it is created. The only works that do not enjoy any copyright protection are works that have entered the "public domain." Work that was neither published nor registered as of Jan. 1, 1978, and whose author died before 1933, entered the public domain on Jan. 1, 2003. If the author of the work died in 1933 or later, the work will be protected for 70 years after the author's death -- when it will enter the public domain. There is no comprehensive listing of work that is not located in the public domain. Thus, it is best to assume that work enjoys copyright protection, unless you can verify that it has entered the public domain.
Photo Credits
Ablestock.com/AbleStock.com/Getty Images