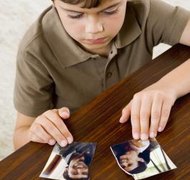 Both parents must continue to financially support their child after divorce. When it comes to determining which parent should be ordered to pay child support, depending on state law, courts generally look at the incomes of both parents as well as the number of overnights the child stays with each parent under an existing custody order.
Support Obligation Scenarios
If both parents' incomes are the same and they have equal time with their child, there would theoretically be no child support. By contrast, if both parents' income is the same, but one parent has more overnights, the parent with less overnights would ordinarily have a support obligation. If the parents' incomes are different, but they have equal overnights, the parent with greater income would typically pay support. In cases where a parent has more overnights and is also a lower earner, he would most likely be entitled to support from the other parent. However, if the parent with lower income also has less overnights, whether either parent will have a support obligation depends on the precise difference in income and overnights.
Photo Credits
Pixland/Pixland/Getty Images