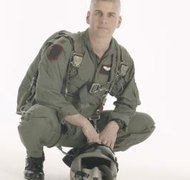 To grant a divorce, a court must have jurisdiction over the divorce case. Jurisdiction means that a court has authority over a case or authority over a person. Courts acquire this jurisdiction when one of the spouses lives in that state for a prescribed period of time. In Utah, the minimum period of time that a spouse must live in the state before filing for divorce is three months.
Civilian and Military Rules
When both spouses live in Utah, the court has jurisdiction over the divorce case when at least one of the spouses has lived in Utah and in the county in which the divorce is filed, for at least three months before one of the spouses files for divorce. For members of the military, the rule is slightly different. Utah courts have jurisdiction to grant a service member a divorce if the petitioner -- that is, the person filing for divorce -- has been stationed in Utah under military orders for at least three months before filing for divorce.