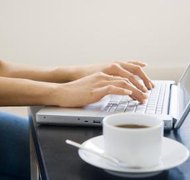 Filing for divorce can be a serious and difficult decision. Your final divorce decree will have long-lasting effects on your legal rights and obligations as well as your financial circumstances. North Dakota allows "pro se" or self representation in divorce cases, but you must meet certain requirements and carefully follow the correct procedures. The North Dakota Supreme Court provides resources to help you file for divorce on your own.
Step 1
Decide if you need a lawyer. The North Dakota Supreme Court website provides a short questionnaire to help you determine if you can proceed with your divorce without a lawyer or if you will need professional representation. Generally, if you have no children and do not have significant assets or debts, you can file for divorce on your own. If you decide you can represent yourself, there are a number of legal services providers that can make the job of drafting your documents easier. If you decide you need a lawyer, contact the State Bar Association of North Dakota and ask to be referred to a lawyer who specializes in family law.
Step 2
Fulfill residency requirements. You can file for divorce in North Dakota only if you have lived in the state for at least six months. If you have not lived in North Dakota long enough, you must wait until you fulfill the residency requirements or file for divorce in the state where you are a resident.
Step 3
Determine which district court has jurisdiction. In North Dakota, district courts grant divorces. Every county in North Dakota will have a district court. By district court rule, if your spouse also lives in North Dakota, file your divorce paperwork in the county district court where your spouse lives. If your spouse does not live in North Dakota, file in the county where you live.
Step 4
Draft a summons. A summons is a document that notifies your spouse that you have filed for divorce. You must serve your spouse with the summons even if she already agrees to the divorce. The North Dakota Supreme Court provides a summons form for your use. First fill out the county name, then fill in your name in the "plaintiff" blank and your spouse's name in the "defendant" blank. Do not fill in the case number portion -- the clerk will do that. Ask the clerk of the district court sign and date your summons.
Step 5
Draft a complaint. A complaint is the document you use to ask the court for a divorce. This form is also available on the North Dakota Supreme Court website. Fill in the top of the form -- known as the caption -- just like you did on the summons. The complaint must contain the following information: the date and location you were married, a statement that you and your spouse have no children together, a statement about your joint property and a statement that tells the court that you and your spouse have irreconcilable differences. In the complaint, you will formally request that the court dissolve your marriage, equitably divide your property and assign your debts, and grant any other relief the court deems necessary. You must sign your complaint.
Step 6
Complete the verification. The North Dakota Supreme Court provides a verification form to accompany your complaint. On the verification form you will confirm that everything in your complaint is true. Sign the verification in the presence of a notary and have it notarized.
Step 7
Draft an "admission of service." This document allows your spouse to acknowledge to the court that she has been served with the summons and complaint.
Step 8
Copy, serve and file your documents. Make two copies of everything you have drafted so far. Give your spouse a copy of the summons, complaint and admission of service. You may serve the documents to your spouse yourself, or have the sheriff serve the documents. File the summons, complaint and verification with the clerk of the district court.
Step 9
Wait. The ball is now in your spouse's court. Once your spouse responds to your complaint, or files an "answer," you can start working out your property settlement, draft your divorce decree and set a date for a final hearing before a judge.