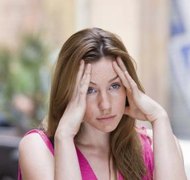 New York has not historically been on the cutting edge when it comes to divorce legislation. It became the last state in the union to allow no-fault grounds for divorce in 2010. Other aspects of its divorce procedure remain somewhat antiquated, but they add only one additional step to the process of filing for divorce, as compared to most other states.
Step 1
Locate a form for a New York verified complaint for divorce. They're available from several websites, including those of New York's court system and some attorneys who practice in the state. The court system's website also offers helpful instructions.
Step 2
Complete your complaint, filling in all pertinent information regarding you, your spouse and your marriage. Select your ground for divorce. At the end of the form, you'll see a section that calls for "ancillary relief." The first relief you're asking for is a divorce; the ancillary or second relief you're requesting is for the court to issue a ruling regarding the things that matter to you. Include in the ancillary relief section any requests you have for child support, custody, spousal support and property distribution.
Step 3
Sign your complaint in the presence of a notary and take the original and two copies to the Supreme Court in your county for filing. New York also allows you to file in the county where you work. The court clerk will accept your original and return the copies to you, marked with an index number that registers your divorce action.
Step 4
Ask the court clerk for Form UD-3 when you're at the courthouse filing your complaint. This is a "Sworn Statement for Removal of Barriers to Remarriage" and is only for use if you were married in a religious ceremony. If you were married in a civil ceremony, you don't need it. It relieves your spouse of any religious obligation to you, so he can move on with his life.
Step 5
Complete Form UD-3 and have someone mail it to your spouse. You cannot do this yourself, and the person you choose must be a legal adult. He will have to sign a statement attesting that he's mailed the form. You can get this statement from the court clerk and after he's signed it, you must return it to the court.
Step 6
Arrange to have your verified complaint served on your spouse. You can use the same person you asked to mail your Form UD-3, but your complaint must be hand-delivered. You can also hire a process server. The most reputable of these have listings in the telephone directory. Under New York law, you cannot have your complaint delivered to your spouse on a Sunday. If you don't know where your spouse is, contact the court and ask about an alternate means of service. Provisions for this vary from county to county.
Tips & Warnings
When you file for divorce in New York, it triggers an automatic restraining order against selling or dissipating any marital property. The order binds you as soon as you file your complaint, and it restrains your spouse as well, but not until you serve him with your complaint.
Photo Credits
Jupiterimages/Polka Dot/Getty Images