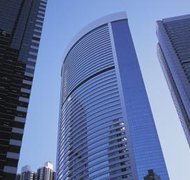 A corporation is a legal entity that exists separate from its owners or shareholders. Corporations are authorized by state law, permitted to own property--including intellectual property rights, enter into binding contracts, and engage in a wide variety of legal, business and financial transactions. The right to receive royalties from third party licensees of intellectual property can be sold, assigned or otherwise transferred to a corporation, which can then collect the royalties.
Instructions
Step 1
Select a state of incorporation. Delaware is the most popular state for forming a new corporation for a variety of reasons, with most having to do with the relative ease of formation and maintenance, and the predictability and certainty that comes from longstanding judicial interpretations of its corporate laws. Nevada is another popular state for incorporation, but corporate laws throughout the country are relatively standardized.
Step 2
Choose a corporate name and check with the state registrar (usually the Secretary of State's office) to confirm the name is available for use. Such information is usually available in a database that is accessible through the Secretary of State's website. Corporate registrations submitted with a company name already registered and in use in the state will be rejected.
Step 3
Draft and file the articles of incorporation with the state and pay the required registration fees. An online legal document preparation service can help form your corporation. Filing articles of incorporation is all that is required to form a corporation, but certain formalities must be followed to maintain corporate status. For example, corporate shareholders must elect a board of directors to oversee company management, and the board of directors must adopt corporate bylaws, hold meetings and keep accurate minutes of meetings, and file annual tax returns.
Step 4
Appoint a registered agent within the state of incorporation. All states require each corporation to designate a local registered agent to receive official correspondence and accept service of court papers. The registered agent can be an individual or a state-authorized company that specializes in agent services. The registered agent can also be the corporation itself if it conducts business within, or has an office in, the state of incorporation.
Step 5
Transfer ownership of the royalty-producing intellectual property to the corporation via a purchase and sale agreement. Ownership will bring with it the right to collect royalties due under existing license agreements, along with the right to issue future licenses. Use of this option will require filing necessary forms notifying the United States Patent and Trademark Office of the ownership change.
Step 6
An alternative to transfer of the intellectual property is to assign only royalty rights to the new corporation. This is a viable option in situations where there are multiple licenses and royalty streams, and the new corporation will not be entitled to all royalty streams. No filing with the United States Patent and Trademark Office will be necessary in the case of an assignment of royalties.
Step 7
Notify licensees of the intellectual property of the transfer of ownership or royalty assignment, and provide instructions regarding future royalty payments. The appropriate method for such notifications is usually outlined in the intellectual property license agreement.
Tips & Warnings
Laws and procedures relating to forming a corporation and transferring or assigning rights relating to intellectual property can vary from jurisdiction to jurisdiction. For questions related to setting up a corporation and adding royalties, consult with an attorney.
Photo Credits
Hemera Technologies/AbleStock.com/Getty Images