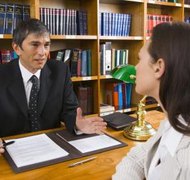 The Illinois General Assembly enacted the General Not For Profit Corporation Act of 1986 to govern the affairs of nonprofit corporations. This law addresses the formation, structure and operations of nonprofit corporations. In addition, both the Illinois state government and the Internal Revenue Service offer tax breaks to nonprofit corporations.
Formation
To form an Illinois nonprofit corporation, you must file the articles of incorporation with the Illinois Secretary of State and pay a modest filing fee. You can complete the process online. The articles of incorporation must list the corporation's legal name, its registered agent, the names of at least three directors and the corporation's purpose. The incorporator who files the articles of incorporation must list his name, and must be at least 18 years old.
State Nonprofit Registration
An Illinois nonprofit may be eligible for exemption from paying sales and property tax. To claim the exemption, the corporation must be formed for charitable, religious, educational, or governmental purposes. You can apply for the sales tax exemption by sending a request letter to the Illinois Department of Revenue. You can apply for the property tax exemption by filing the appropriate version of Form PTAX, and attaching certain documentation such as the property's title deed and a photograph of the property. The exact form and supporting documentation varies according to a corporation's purpose.
Federal Tax Breaks
An Illinois nonprofit can qualify for federal tax breaks if it is organized for charitable, literary, scientific, educational, religious or certain other purposes. Unless a corporation is a church, it must file IRS Form 1023 and receive approval before claiming the benefits of this status. There are two main benefits: a corporation is exempt from most federal income tax, and donors can deduct the amount of their donations from their taxable incomes.
Restrictions
An Illinois nonprofit corporation must be formed for one of the 33 purposes, which include as civic, literary or political, allowed by the Illinois General Not For Profit Corporation Act. It must operate exclusively in accordance with its stated purpose. It may not distribute profits, and any salaries it pays must not be unreasonably high. When it dissolves, it must pay its debts and distribute any surplus assets to other organizations. Generally, surplus assets must be distributed to other nonprofit organizations.