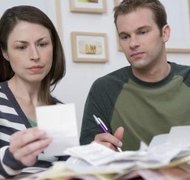 Chapter 13 bankruptcy gives you an opportunity to restructure, and sometimes erase a portion of, your debts; thereby, giving you a financial fresh start. As with other types of bankruptcy, Chapter 13 is governed by the federal Bankruptcy Code, but some aspects are specific to each state. Florida law governs which exemptions you may use in your Chapter 13 case.
Chapter 13
Under Chapter 13, you submit a repayment plan to the court detailing how you can repay some or all of your debts over a three to five year period. Once the court approves that plan, you will pay your disposable income to a court-appointed bankruptcy trustee who then uses that money to pay your creditors as planned. You must also attend credit counseling to complete your Chapter 13 case.
Choosing a Court
Bankruptcy cases must be filed in federal bankruptcy court. Some states have just one bankruptcy court, but Florida has three and those three courts have multiple branches. A debtor must file in the court district where he lives. For example, a debtor who lives near Tallahassee can file his case in the United States Bankruptcy Court for the Northern District of Florida, which has a division in Tallahassee.
Personal Property Exemption
In a Chapter 13 case, debtors may exempt (protect) certain property from bankruptcy, up to a predetermined value. Florida's constitution governs the personal property exemption that a Florida resident may receive in his bankruptcy case. Under this provision, a debtor can exempt up to $1,000 of personal property that would otherwise be non-exempt, and the exemption is $2,000 if the debtor and his spouse file together.
Homestead Exemption
One of the major benefits to filing under Chapter 13 is stopping foreclosure. When you file, you receive an automatic stay -- or postponement -- of collection efforts against you, including foreclosure. Additionally, your residence is exempt under many circumstances. As long as your property is no more than half an acre (if you live in the city), it can be excluded from your bankruptcy case. This is the most generous exemption any state allows, since most states place a limit on how much equity you can have and still exclude it.