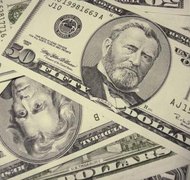 Not only is filing for bankruptcy a big financial decision, there are rules you must be mindful of even after your bankruptcy case has begun. This is particularly true if you are expecting to receive an inheritance in the near future. Since the federal Bankruptcy Code governs bankruptcies in Illinois, your inheritance will be treated the same in Illinois as it would be in other states.
Timing
Whether you can keep your inheritance after filing for bankruptcy in Illinois depends, in large part, on when you receive it. Generally, if you receive your inheritance within 180 days after filing for bankruptcy, you must report it to the bankruptcy trustee assigned to your case. This is because property received within 180 days of filing is considered the property of your bankruptcy estate and must be used to satisfy your debt. This rule applies even if you haven't yet received the inheritance, so long as your right to receive it arose within the 180-day period. Typically, this is based on the date your loved one died.
Chapter 7
In Chapter 7 bankruptcy, your non-exempt assets are collected by the bankruptcy trustee and liquidated to pay your creditors. Therefore, any inheritance you receive within 180 days of filing is also taken and liquidated. The only way to protect some or all of your inheritance is to find an exemption for it under state law. For example, in Illinois, you can use the state's "wildcard" exemption to protect up to $4,000 of your inheritance. The wildcard exemption is a catch-all category that lets you protect any property you wish. If your inheritance is received outside of the 180-day window, you do not have to disclose it to the bankruptcy court and may spend it any way you like.
Chapter 13
If you filed for Chapter 13 bankruptcy in Illinois, things are a bit more complicated when it comes to inheritances. In a Chapter 13 bankruptcy, your assets are not seized, but rather you pay some or all of your debts through a repayment plan that lasts three to five years. If you receive an inheritance within 180 days of filing for Chapter 13, the amount of the inheritance will be added to your available income and used to calculate your monthly payments. Even if you receive your inheritance after the 180-day period, you are still not off the hook. Unlike in Chapter 7 bankruptcies, your inheritance is still considered part of the bankruptcy estate and will be added to the income used to pay your creditors.
Failure to Disclose
Regardless of whether you file for Chapter 7 or Chapter 13 bankruptcy in Illinois, you should notify the bankruptcy trustee the moment you become aware you are entitled to receive an inheritance, even if you think the funds are exempt. Failure to do so may be construed by the court as an attempt to hide assets. If the court later finds out about your inheritance, which is probable, it will likely deny your bankruptcy discharge, making you liable for all debts. If a discharge has already taken place, the bankruptcy court can reopen the case and revoke the discharge. Additionally, you may be subjected to further civil and criminal penalties, including fines and jail time.