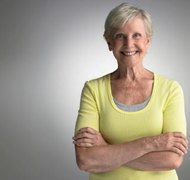 End of life financial and health care planning can be an uncomfortable subject for many seniors. But having the appropriate documents in place can help reduce much of the stress on your loved ones and ensure that important decisions are made according to your wishes. Knowing what legal documents are used to address many of the issues faced by those with advanced age give you greater piece of mind regarding your present and future medical care and finances.
Wills and Intestacy
A will gives you the freedom to specify who will receive your property after death. If you pass away without a valid will, your property will instead transfer according to state intestacy laws. These laws are inflexible and prioritize who will inherit your assets based on their legal proximity to you, which may be contrary to your intentions. State law can vary on the requirements for executing a will, but the document typically must be in writing and signed by you in the presence of one ore more witnesses.
Living Will
A living will can be an important instrument for stating clearly your preference regarding end of life decisions. Specifically, a living will is meant to ease the burden on your health care provider or your relatives in deciding whether to pull you off life-sustaining nutrients if you fall into a coma or other vegetative state. An example of a living will would be a document containing the statement "I want doctors to do everything in their power to keep me alive as long as possible" or "I do not wish to be kept alive artificially by machines in the event I have a terminal condition."
Health Care POA
A living will is limited in that it only covers life or death decisions but does not appoint someone to act for you. Instead, this may be accomplished through a Power of Attorney for Health Care. This document can delegate to an agent as broad or limited authority as you desire and can be made to come into effect either now or in the event you become unable or unwilling to make medical decisions yourself. An example would be a health care POA that appoints your spouse to decide whether or not to consent to surgery after you have been declared incapacitated due to Alzheimer's disease. State law can vary on how these POA's must be executed and who can serve as agent.
Financial POA
Financial decision-making also can become difficult with advanced age. For this reason, many seniors choose to appoint someone to act on their behalf for matters involving property or money. Similar to a health care POA, a Power of Attorney for Finances allows you to delegate as broad or limited control as you desire regarding financial matters. Financial POAs can cover the payment of bills, handling of investments and even the selling of property. You also may specify whether the POA should take effect immediately or only upon you being declared unable to make competent financial decisions.