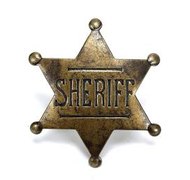 No divorce action can proceed in Wisconsin until proper notice is provided. This notice is referred to as service of process, and the obligation falls on the person filing for divorce. Determining how and when you must serve divorce papers in Wisconsin will help you avoid delays in obtaining your divorce.
Timeframe for Service
After you file the initial petition for divorce in Wisconsin, state law requires that you serve your spouse within 90 days. Your spouse has a right to be personally delivered a copy of your paperwork by someone over 18 other than yourself. This is often a sheriff or professional process server. Once service is accomplished, the server will provide you with a receipt to submit to the court. The individual you designate to be the server may need to be contacted in advance to ensure you do not miss the 90-day deadline. As an alternative, if your spouse is willing to sign an acknowledgment of service form, you may provide a copy of your paperwork to her by any means. The acknowledgment must also be submitted to the court by either you or your spouse within the 90-day timeframe.
Photo Credits
Ablestock.com/AbleStock.com/Getty Images