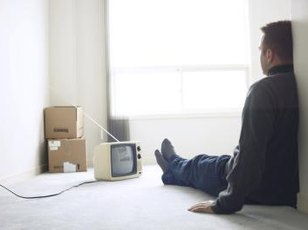 Whether you need assistance with the emotional, financial or legal parts of a divorce, there are places you can go for help you may not have considered before. For example, being involved in a divorce often changes your financial circumstances. If you didn't qualify for state assistance before, you might now because of the divorce proceedings. If you're in the middle of a divorce or recently divorced, you may find unexpected resources if you know where to look.
State Bar Association
Your state's bar association may run a legal aid society that gives free or low cost legal help to a person with financial difficulties. The association can give you a list of legal aid societies or volunteer lawyer projects in your area with help available for those dealing with divorce. The kind of help you'll get depends on the providing organization, but you may receive free or inexpensive legal representation for your divorce case or free advice about your case from an attorney.
Support Group
Becoming part of a divorce support group helps you learn about the divorce process and common divorce issues in your state. You benefit from the support and knowledge of other people who have gone or are going through a divorce. Divorce support groups meet online or have a physical meeting place; some groups blend both online and physical meetings. Speak to your attorney and check the clerk's office of the court you're divorcing in for information about nearby divorce support groups. Local religious or nonprofit organizations may run or have a list of area support groups you can join.
Local Charities
Local charities can help with problems that may come up during your divorce, particularly those involving finances and emotional distress. Some nonprofit organizations offer free or low-cost counseling, parenting education, and other services, such as divorce counseling for your children. The court you're divorcing in and your state's social services department have information about local nonprofits; your attorney may know of local agencies that help divorcing people. If you go to a nonprofit and the agency can't help you, ask about referrals; the nonprofit may be able to connect to you an agency that can help.
Social Services Department
If you don't have access to family funds or aren't receiving any financial help from your spouse, you may qualify for assistance from the state social services department. Common assistance programs include vouchers for food, temporary cash help, help with rent, utility bill grants and free or low cost medical insurance. The level of help, program types and applicant qualifications vary by state. If you're not sure what department handles your state's programs or what types of programs the state has, visit your state's official website for information.
Photo Credits
Hemera Technologies/AbleStock.com/Getty Images