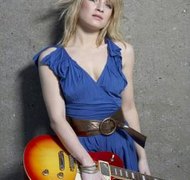 A copyright is an exclusive right that allows the creator of intellectual property, such as music, to control the use of his work for a certain number of years. You can copyright your music without going through the formal process of registering with the U.S. Copyright Office. Copyright attaches automatically to sheet music or a musical performance you record or produce as soon as it is written, recorded or produced -- all you need to do is write, for example, "Copyright by John Doe 2012 " on work and copyright automatically affixes. However, the professional way to copyright music to best protect your intellectual property rights, is to file it with the Copyright Office. As Circular 56A from the Copyright Office explains, it "must have acted on your application before you can file a suit for copyright infringement." Also, certain remedies, including statutory damages and attorney's fees, can only be awarded if an infringement occurs after the date of registration.
Step 1
Determine if your musical work is a performance arts work or a sound recording. A performing arts work includes music and/or words in written form, such as sheet music and lyrics. It applies to composers and lyricists. A sound recording is a tangible musical composition in the form of a CD or other form of recording. It applies to producers and performers. If you are both the author of the music and its performer on a recording, you can register your work as both a musical composition and a sound recording in the same application.
Step 2
File the appropriate paperwork with the U.S. Copyright Office. Online registration using the electronic Copyright Office, or eCO, is preferred. To register online, go to the Copyright Office website and click on "electronic Copyright Office." If you are filing a musical composition for copyright registration, use Form PA. If you are filing a sound recording, use Form SA. If you are the owner of both the musical composition and the sound recording, you can file to register them both by using form SA.
Step 3
Deposit the appropriate copies of your work with the Copyright Office. If your work has not been published, either upload one copy electronically or send it by mail to the Copyright Office. If your work has been published, send two copies of your work. Only certain file types, including MP3 and Windows Media Audio Files, are accepted. A list of acceptable file types is available on the U.S. Copyright Office website. The mailing address for applications filed on paper and hardcopy deposits is Library of Congress, U.S. Copyright Office, 101 Independence Avenue, Washington, DC 20559. The phone number of the U.S. Copyright Office is 202-707-3000.
Step 4
Pay the appropriate filing fees. The fees involved in registering musical works are not expensive; it is less expensive to file online than by mail. The Copyright Office encourages online payment and accepts credit and debit cards.
Things Needed
Copyright forms
Licensing fee
Copy of work to deposit
Tips & Warnings
You can register a number of songs at one time and just pay one registration fee by calling it a "collection" of songs.

Copyright protection can last from 70 to 95 years, depending on the date when it was created. During that time you can sell, transfer, license or will to copyright to others. For example, the Beatles sold the rights to many of their songs to Michael Jackson.

You can also use an online document preparation website to prepare and file your copyright application.

Although an international treaty with copyright standards has been in effect since the Berne Convention in 1886, and the GATT treaty of 1994, signed by over 100 countries, includes provisions to enforce compliance with the Berne provisions, registering your work in American might not protect its infringement elsewhere. The Public Domain website states, "Extreme caution must be exercised on all international usage of any intellectual property."
Photo Credits
Polka Dot RF/Polka Dot/Getty Images