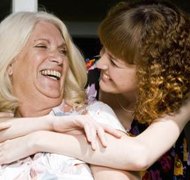 Mourning the loss of a parent can be one of the most difficult times in your life; however, honoring and protecting your parent's wishes can actually be the easiest part. Turn your attention to respecting what your parents wanted for their heirs and beneficiaries, and focus on the business aspect of carrying out your duties as executor of their estates.
Step 1
Participate in discussions about your parent's wishes throughout the years. As much as you might not want to have difficult conversations like this, it's important to understand how and why your parents designated you to carry out their afterlife wishes. Review your parents' power of attorney, advance directives and will, and ask them to clarify anything contained in the documents you don't understand. If you have siblings, it's best to have these conversations with the entire family so everyone understands how your parents want their wishes honored.
Step 2
Assemble a collection of documents pertinent to their will upon the death of your parents. This includes the will, death certificate, notes from prior conversations and books that provide guidance on how to fulfill your duties as executor of the estate. The language used in wills is generally the same; however, don't assume your parent's will is simply a form document. Read it very carefully. If your parents hired an estate-planning attorney, schedule a meeting with the attorney, accountant and anyone else with knowledge of your parents' estate planning. Even if you are not the primary executor -- such as a co-executor or secondary executor -- accompany the executor during the review of documents and meetings so you can step up if it becomes necessary for you to take over the role of primary executor.
Step 3
Establish a bank account in the name of the estate to fulfill your first fiduciary responsibility as an executor. Manage payments on behalf of your parents from the estate's bank account only. One of the most important functions of an executor is to avoid commingling funds; maintaining separate accounts simplifies tasks such as paying bills, monitoring expenses and filing taxes on behalf of your parents' estate. Set up a filing system to organize your parent's liability for real estate and home matters, work- and community-related activities and personal belongings.
Step 4
Conduct an inventory of your parent's belongings. Follow the will's instructions to the letter. Some wills give the executor carte blanche authority to distribute property as the executor sees fit, while other wills specifically designate persons to whom their personal belongings are to be distributed. As executor, if you have discretion to make decisions about distribution of property, do so in a responsible and prudent manner. Put aside any personal feelings about recipients and distribute items according to your parent's wishes. The death of a parent is difficult enough without using your role as the executor of the estate to perpetuate your personal grudges.
Step 5
Use any discretionary funds from your parent's estate to contribute to charitable organizations in honor of your parent. If your parent was an alumna of a university, consider making a donation to that university. Likewise, if your parent volunteered her time and talent to organizations whose missions she strongly supported, inquire about making a donation to the organization in your parent's name. The key to honoring and protecting your parent's wishes is to put aside your personal desires and act solely in the interest of your deceased parent.
Tips & Warnings
You can also protect your parents' wishes through making sure any funds, transactions and property is handled in a manner that prevents fraud. Be wary of identity theft attempts or strangers who contact you concerning distribution of property or money. Contact credit bureaus for information on how to sign up for fraud alerts that will protect your parents' identification and personal information from getting in the wrong hands.
Photo Credits
Jupiterimages/BananaStock/Getty Images