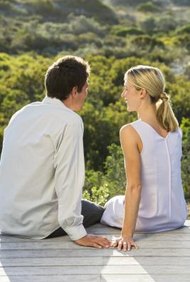 Courts don't want you to divorce, and most state laws are set up to allow you time to make sure a divorce is what you want, even after you file. Although procedures vary from state to state, if you file for divorce, then have second thoughts, you usually have several options to slow things down or bring the divorce to a stop entirely.
Step 1
Take advantage of the divorce waiting period in your state. Usually, a period of time must elapse between the date your spouse receives your complaint for divorce and the date the court will finalize your divorce, even if you're in agreement on all issues. You might be able to buy up to six months worth of time by simply doing nothing and letting the clock wind down.
Step 2
Petition the court for a delay, if your state has a minimal waiting period. Some jurisdictions, such as New Jersey, will grant this request if both spouses are in agreement. The judge will schedule a management conference in a few months' time to determine if you want to dismiss your complaint or proceed. In Illinois, a judge might order a "conciliation conference" or mediation to help the two of you decide if you want to move forward with your divorce.
Step 3
Stall your proceedings, if your state has a limited waiting period and no set procedure for putting your divorce on hold. If you don't serve your spouse with your divorce complaint, your divorce can't proceed. If your spouse doesn't file an answer to your complaint, and you fail to file for default judgment, your divorce can't proceed. Eventually, the courts in most states will send you a notice, telling you to "prosecute" your case, or it will dismiss your complaint. Collectively, this process can give you an additional one to two months after your waiting period expires.
Step 4
Withdraw your complaint. Most states allow you to do this by filing a one-page document with the court, stating that you are voluntarily dismissing your case. You can only do this, however, if you are the one who filed the complaint. If your spouse filed first, he is the only one who can withdraw it.
Tips & Warnings
If you haven't decided whether to reconcile by the time the court administratively dismisses your case for lack of prosecution, or if you voluntarily dismiss your own case because you're not sure you want to proceed, you'll have to file a complaint all over again if you decide to divorce after all. This can involve paying a whole new filing fee, as much as $200 to $300 in most states.
Photo Credits
IT Stock Free/Polka Dot/Getty Images