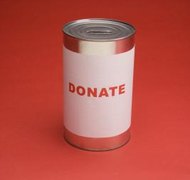 An organization created for any lawful purpose other than generating profit may be registered as a nonprofit in Iowa. While the company may actually earn a profit, no benefits beyond reasonable compensation for services may be paid out to any members, directors or employees. State laws require that you file certain documents to form a nonprofit organization, and limitations apply if you want to pursue state and federal tax-exempt status.
Charitable Purpose
Although nonprofits can be organized for any legal purpose other than generating profit, the purpose you choose will play a defining role in your ability to pursue state and federal tax exemptions. These exemptions apply only to nonprofits that further a specific scientific, religious, charitable, or educational purpose. Common examples of qualifying nonprofits include churches, low-income legal assistance providers and camps for underprivileged youth.
Articles of Incorporation
Once the purpose of your nonprofit has been established, the next step is to file articles of incorporation with the office of Iowa's Secretary of State and pay the required filing fee. The articles operate like a constitution for your organization and must adhere to certain state requirements. They must include a name for your business that is both unique and does not imply that you are doing any business inconsistent with your stated purpose. You must also include information about your registered agent, specify an address for receipt of official correspondence and list the names of your incorporators. The articles also must specify how your corporate assets will be distributed upon dissolution of the business.
Meeting Requirement
After the articles of incorporation are filed, you will receive a certificate of acknowledgment from the secretary of state. The next step is to hold an organizational meeting and adopt corporate bylaws. The bylaws set forth the various rules and procedures for the operation of your nonprofit organization. There are no set criteria under Iowa law for the content of bylaws, but typical issues that need to be addressed may include outlining the responsibilities of officers and directors; specifying the procedure for calling meetings; establishing rules for electing members to the board; and indicating how grant funds are to be used. In addition to adopting the bylaws, it is common at the organizational meeting to elect officers, select bank accounts and approve a budget.
Exemptions
Once Iowa's formation requirements have been met, your nonprofit organization may pursue state tax exemptions. As a threshold requirement, you must first apply for and obtain federal 501(c)(3) exempt status from the Internal Revenue Service. Once you have been approved, the IRS will send you a confirmation letter that automatically qualifies your nonprofit for a state income tax exemption. To receive an exemption from property taxes, your nonprofit must file an application with your local county assessor and obtain written approval. Sales tax exemptions are much more restrictive in Iowa. Generally, a nonprofit organization in Iowa must pay taxes on purchased goods, unless it falls into a limited category; sales tax exemption may be granted to organizations having an educational or government purpose, such as academic institutions, legal aid providers and community health centers.