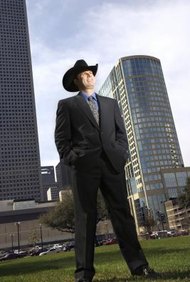 Texas allows entrepreneurs to formally establish a business – either an LLC or an S corporation – by filing a Certificate of Formation with the Texas Secretary of State. Important legal differences exist between the two structures as well as tax considerations.
Fit your business needs with the right LLC package
Purpose
Both LLCs and S corporations protect business owners from personal liability for the debts of the company. The difference between the two business entities lies in their ownership structures and tax liabilities. Texas recognizes both organizations as separate from the individuals who form them, as do other states.
S Corps and Taxes
The decision to form an S corporation is based on federal tax considerations. The business owners must file an additional form with the Texas Secretary of State when creating the company, declaring it as an S corporation. An S corp is not subject to the corporate income taxes that the Internal Revenue Service levies on C corporations. Income earned by the S corp is passed on to shareholders, who report the income on their personal tax returns. S corporations can only be owned by individuals and trusts. Other important restrictions also apply on how they operate and who can own them.
LLCs
Texas requires LLC owners to declare their management structure on the Certificate of Formation. Owners are called "members" and they may be persons, partnerships, trusts or corporations. Either members or managers can operate the business.
Filing
LLCs and S corps can file their Certificate of Formation and other paperwork with the Secretary of State through the SOSDirect website (see Resources). If the business will be operated under a fictitious name, a name search must be conducted through the Secretary of State's office to ensure that the name is not the same or "deceptively similar" to one that has already been filed.
Considerations
Texas requires legal residents of the state to register their businesses through a Certificate of Formation, but if you do business in other states, you may need to register and pay taxes in those states as well. You must also obtain any licenses Texas requires for you to conduct your business, a federal Employer Identification Number (EIN), and zoning or selling permits required by the city or county where you are doing business.
Photo Credits
Thinkstock/Comstock/Getty Images