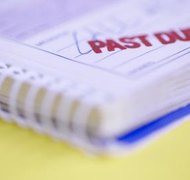 South Carolina residents who are burdened with debt can get a clean slate financially by filing for bankruptcy at the United States Bankruptcy Court for the District of South Carolina, located in Columbia. While federal law governs bankruptcy, certain aspects of the bankruptcy process are state-specific. An attorney or online legal services provider can help you file under either Chapter 7 or Chapter 13 of the bankruptcy code.
Chapter 7
Under Chapter 7 bankruptcy, also called liquidation bankruptcy, a court-appointed bankruptcy trustee sells your nonexempt assets and uses the money generated from the sale to pay your creditors. Once you file your Chapter 7 case, you receive an "automatic stay" that postpones collection actions against you. Once your case is complete, including required financial counseling, the South Carolina bankruptcy court can grant you a discharge of remaining debts, erasing your requirement to pay those debts. Some debts, such as student loans and certain tax debts, do not qualify for discharge.
Chapter 7 Qualifications
A South Carolina resident must pass an income test to qualify to file under Chapter 7. If you make less than South Carolina's median income — $38,849 for one earner in 2012 — you qualify to file. You can also qualify if you pass the "means test" which analyzes your monthly income after deducting allowable expenses. If this net income over five years is below $11,725 or below 25 percent of certain debts, you may qualify to file under Chapter 7.
Chapter 7 Exemptions
Your bankruptcy trustee cannot sell exempt assets, and both South Carolina and federal law provide exemptions. If you have been a resident of South Carolina for at least two years, you may take advantage of South Carolina's exemptions. Examples of these exemptions include up to $53,375 of a debtor's equity in his home, a vehicle up to $5,350, and household furnishings up to $4,275, as of 2012.
Chapter 13
If you earn a regular income, you can file under Chapter 13, which allows you to make payments on a three- to five-year repayment schedule. As in Chapter 7, a Chapter 13 debtor receives an automatic stay of collection actions when he files and, at the end of the case, a discharge of some remaining debts. Chapter 13 debtors often are able to keep their homes even if the lender has started foreclosure proceedings.