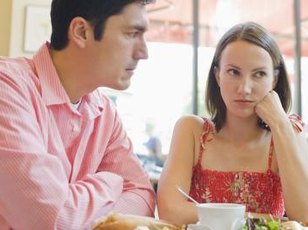 When you file for divorce in Kentucky, you must decide whether to hire an attorney or complete the divorce documents on your own. Consider whether you have the ability to reach a settlement with your spouse and if you can complete the divorce paperwork without professional help. If you need help with the documents, legal document service providers offer personal assistance to complete the appropriate forms.
Step 1
Verify that you meet residency requirements to file for divorce in Kentucky. You must reside in Kentucky for 6 months, or 180 days, to file for divorce in the state.
Step 2
Fulfill the 60-day separation requirement established by the court. Under Kentucky law, you and your spouse must live apart in separate residences for at least 60 days before you can file for divorce. Kentucky is a pure no-fault state; you can only file for divorce on grounds of irretrievable breakdown of the marriage, and you must meet this separation requirement.
Step 3
Obtain the necessary divorce paperwork from the county court in the county where you live, or from another source. Complete a petition for dissolution of marriage, a case data information sheet, a certificate of divorce, and a summons. If you and your spouse have resolved all your issues, you can also include a marital settlement agreement. If you have children, you also need a child custody and visitation schedule and child support worksheet.
Step 4
File your divorce papers at the county court and pay the applicable fees. When you file your divorce papers, you can confirm with the circuit court clerk at the court clerk's office that you have filed your documents at the proper location.
Step 5
Serve your spouse with a copy of your filed paperwork. The court clerk will give you a time-stamped copy of each document you've filed. Keep a copy for yourself and make a copy for your spouse. Serve the papers to your spouse through certified mail or personal service. If you choose to serve him by certified mail, you can pay the court an additional fee to process the mail through the court mailroom. For personal service, you must provide a professional process server or the county sheriff with a copy of your documents, as well as your spouse's current home address, business address and work schedule and he will serve the papers in person.
Tips & Warnings
If you cannot afford to pay the filing fees for your petition, you can file a motion to proceed without paying court costs. Include a signed affidavit regarding your financial hardship and your inability to pay. The motion requires that you provide supporting documentation, such as tax forms or a paycheck stub. A judge will decide whether to waive the fee.

If your spouse agrees to sign a marital settlement agreement, you can send your spouse an entry of appearance waiver to sign instead of a summons to appear in court. You can then file your marital settlement agreement with the court for an uncontested divorce.

Parents with children are required to attend a Families in Transition divorce education program. They must submit a certificate to the court upon completion.
Photo Credits
Jupiterimages/Comstock/Getty Images