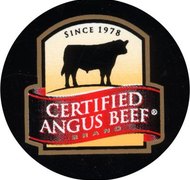 A trademark can be a word, phrase, symbol or design and is created to distinguish a brand of goods, such as a particular brand of laptop or dog toy, from another brand. A trademark should not be confused with a service mark, which is a word, phrase, symbol or design created to distinguish a service, or a copyright, which protects a work of authorship, such as a photograph or piece of music.
Preventing Consumer Confusion
A trademark helps the general public identify the particular brand associated with a good. Moreover, a trademark can serve as an advertisement for the company. A well designed trademark is memorable and often makes a statement about the company. For example, the trademark of Metro-Goldwyn-Mayer (MGM) Studios is the iconic roaring lion. The trademark immediately conjures up thoughts of authority and entertainment.
Intangible Asset
A trademark can be a valuable intangible asset for a company. A study conducted at Columbia University found that for consumer products and services, well-managed brands typically represent 50 to 80 percent of the entire value of their companies. One way to think about the value of a trademark as an intangible asset is to think about the value of "brand-name recognition." Although brand-name recognition is not something tangible, it can, nevertheless, impact the amount of profit a company makes, as the general public may be more likely to buy a "brand-name" good than a generic good.
Legal Advantages
You can establish rights to a trademark simply through use of the mark in the commercial marketplace. While registration of a trademark is not required, registering your trademark with the U.S. Patent and Trademark Office creates a legal presumption of ownership of the mark. Moreover, it allows you to bring a suit for infringement in the federal courts. Finally, registering your trademark with the U.S. Patent and Trademark Office allows you to record the mark with the U.S. Customs and Border Protection Service so that importation of foreign goods infringing upon your trademark can be prevented.
Licensing
Once a company has built up its brand reputation, it can license its mark to others, as long as the company controls the nature and quality of the goods bearing the marks. Licensing can generate significant revenue. A common example of licensing a trademark is the use of a college athletic logo by clothing companies.