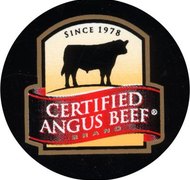 A trademark can be any word, name, symbol (or a combination of these elements) used to identify goods made by a particular business and to distinguish them from goods made by other businesses. Once a trademark is registered with the Maine Department of the Secretary of State, use of that trademark by others in the state of Maine is prohibited (with some limited exceptions) without the consent of the trademark registrant.
Step 1
Navigate to the Maine Department of the Secretary of State website (link in Resources).
Step 2
Click "Corporations" in the left pane.
Step 3
Click "Marks and Trade Names" in the left pane.
Step 4
Click "Mark 1" under "Marks." An application form opens.
Step 5
Fill out and print the application form. Keep in mind that your application will be rejected if it contains blank fields or unanswered questions. If a question does not apply, write "Not Applicable" or "N/A" in the designated space.
Step 6
Attach three samples of the trademark to the application form. Note that these can be three identical samples, such as three copies of a business card featuring the trademark.
Step 7
Attach a check for the filing fee indicated on the last page of the application form.
Step 8
Send your completed form, three copies of the trademark and the filing fee to: Corporate Examining Section Secretary of State 101 State House Station Augusta ME 04333-0101
Tips & Warnings
If you are not confident of your ability to file your own trademark application in the state of Maine, consider delegating this task to a local attorney or a document preparation and filing service such as LegalZoom.com.

Registering your trademark with the Maine Secretary of State only protects your trademark within the state of Maine. If you want protection in other states, you must register your trademark in those states, or you can obtain federal protection by filing with the United States Patent and Trademark Office.
Photo Credits
PhotoObjects.net/PhotoObjects.net/Getty Images