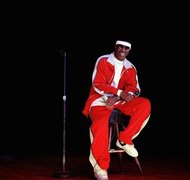 Obtaining a trademark for a unique phrase that you intend to use to market the goods or services you sell in a business requires you to follow all U.S. Patent and Trademark Office application procedures. However, before you even apply for your trademark, you should be aware that the phrase cannot consist of words that other businesses commonly use.
Step 1
Search USPTO database for existing trademarks. Navigate to the USPTO website at uspto.gov and click the "search marks" link in the trademarks section of the homepage to access the Trademark Electronic Search System. On the TESS homepage, click on one of the search parameters and enter your relevant keywords to generate a list of existing trademarks.
Step 2
Complete a drawing of the mark. If the phrase you seek a trademark for doesn't include a special design or logo, your application only needs to include a "standard character" drawing of the phrase using the USPTO's set of characters. However, if your mark includes special characters or fonts, you must submit a "special form" drawing of it with your application.
Step 3
Indicate whether your basis for filing is for "use in commerce" or "intent to use." If you are already using the phrase in your business, such as when marketing goods and services, your basis is "use in commerce;" otherwise, indicate your basis as "intent to use."
Step 4
File your trademark application online. The USPTO prefers that you submit all application materials online using its Trademark Electronic Application System or TEAS Plus. You have the option of filing a paper application instead, but the filing fees increase when you choose this option.
Tips & Warnings
The purpose of obtaining a trademark for a specific phrase is so that your customers and clients will associate the phrase with your business. However, if your phrase is too similar to or the same as an existing phrase that has trademark protection, the USPTO will reject your application, which is why it's beneficial to search through existing trademarks before investing a significant amount of time that the trademark application requires.

The USPTO acknowledges that the process of obtaining a trademark for a phrase can be complex. Nonetheless, it doesn't require that you hire an attorney. However, the agency warns that you are subject to the same criteria as applicants who hire an attorney, and therefore it's your responsibility to familiarize yourself with all requirements.

Trademark application filing fees vary depending on how you file your application. A TEAS Plus and TEAS Reduced Fee (TEAS RF) application form require you, among other things, to file documents electronically and communicate via email with the USPTO. However you cannot use TEAS Plus unless the type of goods or services your business deals in is listed in the USPTO Acceptable Identification of Goods and Services Manual. A TEAS Regular application has fewer requirements but a higher filing fee.
Photo Credits
Siri Stafford/Lifesize/Getty Images