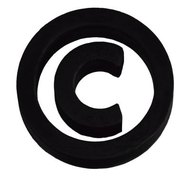 An all-text blog often doesn't capture the imagination of the blogger, or the attention of his audience. Those who want their blogs to be a feast for both the mind and the eyes can take their own photos or hire a photographer to capture their visions. However, most bloggers go for existing images. Keep in mind that using existing photographs to bring your blog alive can be perfectly permissible, as long as you know how to stay on the legal side of copyright law with the photos you choose to post.
U.S. Copyright Law Applies to Posting Photos
A February 2013 article on the legal marketing site Legal Practice Pro notes that recent statistics indicate that as much as 85 percent of Internet images are being used in violation of copyright law. A copyright exists on any original publishable work, including photos. This is the case regardless of whether the photographer submits the photographs to the U.S. Copyright Office for registration. It also means that you run the risk of violating copyright law by posting existing photos on your blog unless certain conditions are met.
Purchasing Photo Rights
Those who own the rights to photos often post the photos for sale for reproduction by advertisers and bloggers. The problem is that owners willing to sell their photos can charge a lot of money per image. In this situation, if you want to use the image, you have to pay what the owner asks. If that price exceeds your budget, royalty-free stock photo sites may provide a solution. Just remember that "royalty free" doesn't necessarily mean that it's not going to cost you anything. However, with a little research, you can find several sites where limiting your per-image expenditure to the single digits is very doable. Some of these sites also sell royalty-managed images, which you pay to use only for a specific length of time, or only for a particular purpose.
Permission Photos
If while browsing the Internet, you see the perfect photo to illustrate your new blog post, contact the owner and ask for permission to use it. If you're given permission, it's necessary to follow whatever conditions the owner sets, such as giving him credit for the photo by posting his name with it. Clearinghouse sites actually post photos that owners want you to reuse. However, you'll need to carefully read the terms of each photo, as some are for use unconditionally and some are for use with the condition that you credit the owner.
Public Domain Photos
There are ways to obtain royalty-free photos that are genuinely free to use without permission. These photos are considered in the public domain because they already belong to the public. A photo can enter the public domain after its copyright expires, if the copyright wasn't renewed properly, or if the owner purposefully dedicated the photo to the public domain.