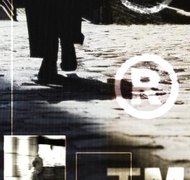 A trademark is a unique symbol, phrase or word used to distinguish one brand of goods or services from another. Technically, a trademark is protected as soon as it is used to conduct business, although registering the mark with the United States Patent and Trademark Office provides additional advantages. In any case, a search of the agency's Trademark Electronic Search System, or TESS, can help to ensure a duplicate mark does not already exist.
Step 1
Look up the appropriate design codes that apply to your trademark on the United States Patent and Trademark Office's online Design Search Code Manual. Note that this step is necessary only if your mark contains design elements. If your mark is a standard character format -- a word or phrase that does not use a specific lettering style, spelling, font or other design elements -- you can skip this step.
Step 2
Launch the TESS database at the United States Patent and Trademark Office website to choose your search options based on the format that applies to your mark. For standard character format, select "Basic Word Mark Search." If your mark includes design elements, select the "Word and/or Design Mark Search (Structured)" option.
Step 3
Enter your trademark word or phrase in the "Search Term" field and click on "Submit Query." This action takes you to another page that contains a list of trademarks that match or are similar to yours, if any.
Step 4
Click on the trademarks in the list to see more details, such as registration number, filing date and the name of the owner of the trademark.
Tips & Warnings
If a search of TESS indicates a trademark is "dead," it means the mark has been abandoned and is no longer in use. Abandoned trademarks sometimes revert to the public domain and may be unavailable for use as a mark again.

A search of TESS will return only those trademarks previously registered and those awaiting approval. Some people own and use valid trademarks, but elect not to register them with the trademark office.

Be aware that a trademark pending registration or already in use does not need to be an exact duplicate of yours to result in your application being rejected. The trademark office considers the "likelihood of confusion" between similar trademarks as a basis for rejection. This includes trademarks that are similar in appearance or used to promote the same goods or services.
Photo Credits
Jason Reed/Ryan McVay/Photodisc/Getty Images