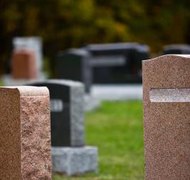 If you are dealing with the probate system, chances are you have experienced a significant loss. While you may be unfamiliar with the legal jargon associated with the probate system, learning the basic terms will facilitate the process.
What Is Probate?
Probate is a system by which an estate is transferred to an individual's heirs and beneficiaries. The system will oversee the execution of a will or distribute the estate according to state laws. Probate is governed by state and local judicial systems, and each state varies in the specific rules governing the probate process.
What Is a Writ?
A writ is simply the term that refers to a document issued by a court or judicial officer. There are many varieties of writs from a writ of probate to a writ of habeas corpus.
What Is a Writ of Probate?
A writ of probate is a legal document that affords a spouse or next of kin the ability to access accounts and act on behalf of her deceased family member. The writ of probate attests to the legitimacy of the deceased individual's will, thereby allowing the probate process to commence.
How to Get a Writ of Probate
The court overseeing probate of the estate may have a template for a writ of probate that can be customized for your situation. Alternatively, you may seek legal assistance to help with the drafting and filing of a writ of probate.
Photo Credits
Jupiterimages/Photos.com/Getty Images